---
Today I removed my 4th of July wreath, and replaced it with a more autumn-like wreath. As surely as it is almost 100 degrees hot today, my garden has begun its shift toward fall. After all, retail stores have already begun selling their fall decorations.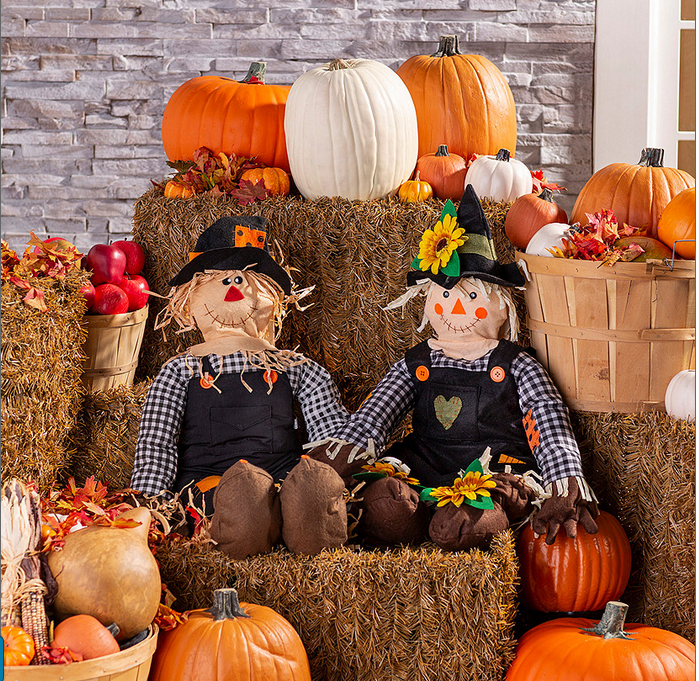 Image Credit: Oriental Trading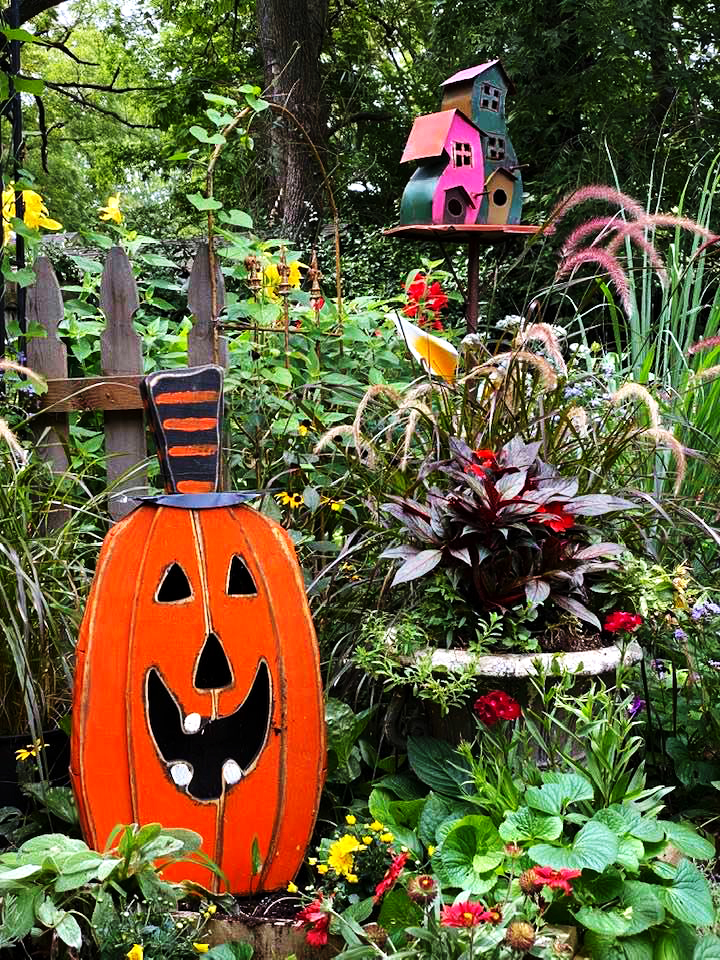 And since I must grow most of my autumn decor, I need a head start.
Pumpkins can grow from seed in about 90 to 110 days.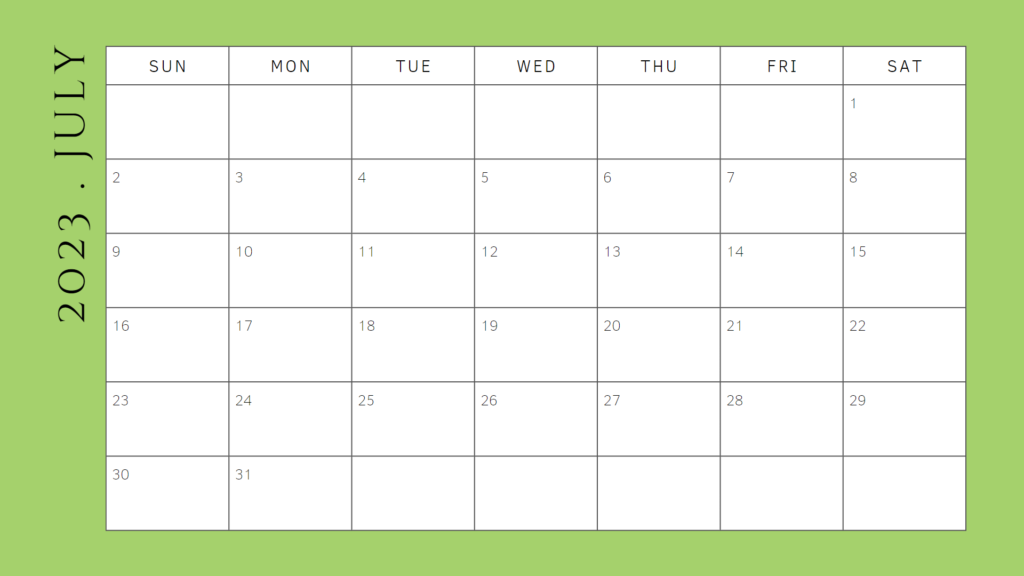 Today is July 5, 2023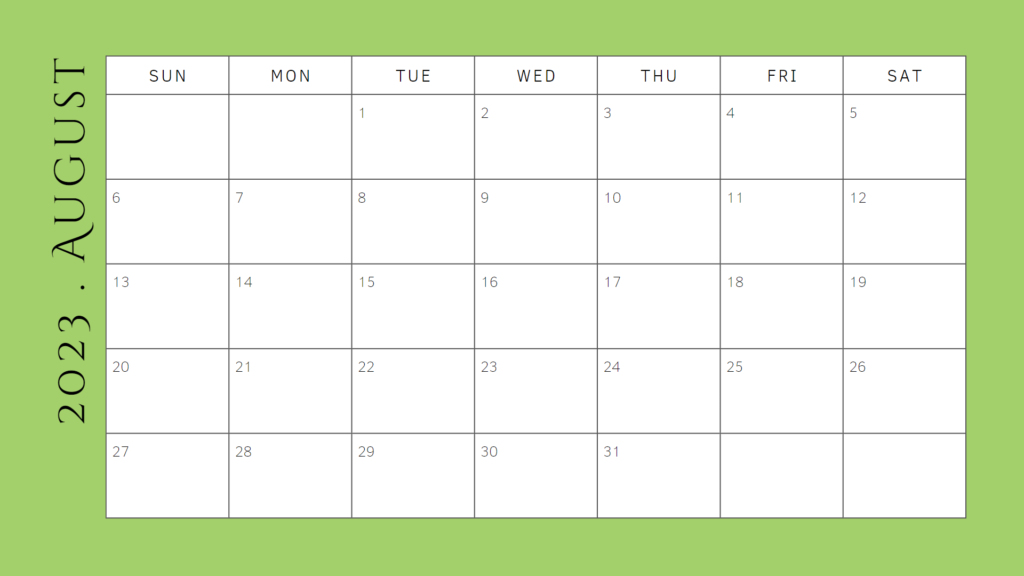 August 2, 2023, is 28 days from July 5.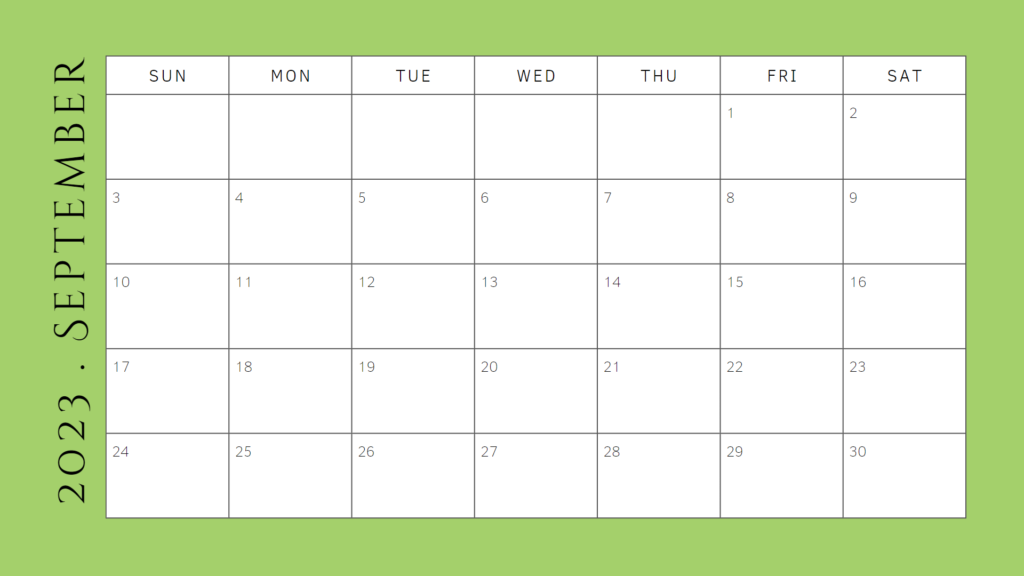 September 6, 2023, is 63 days from July 5.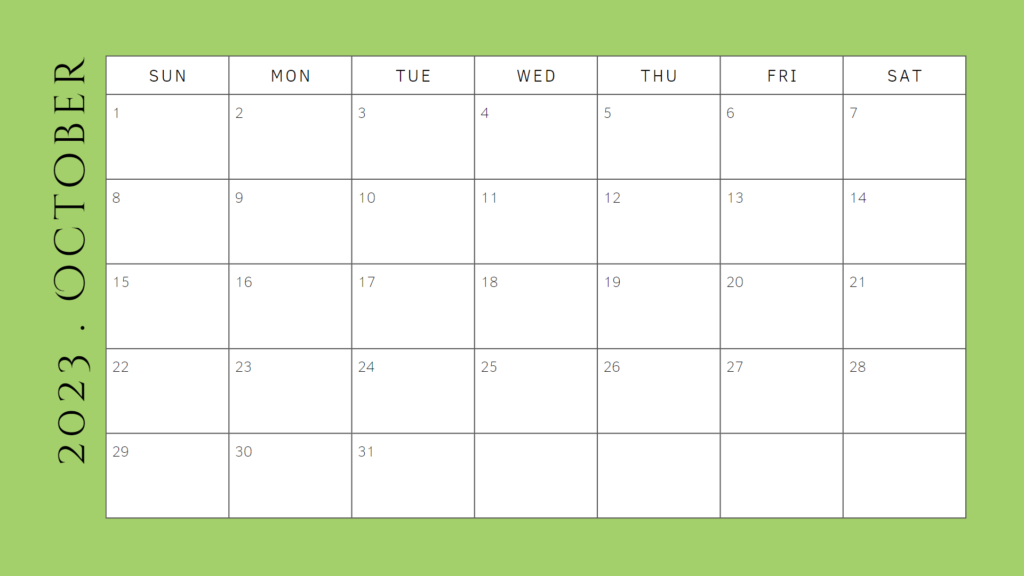 October 4, 2023, is 91 days from July 5.
Indeed, July 5 is a great time to plant Halloween pumpkins in Mississippi: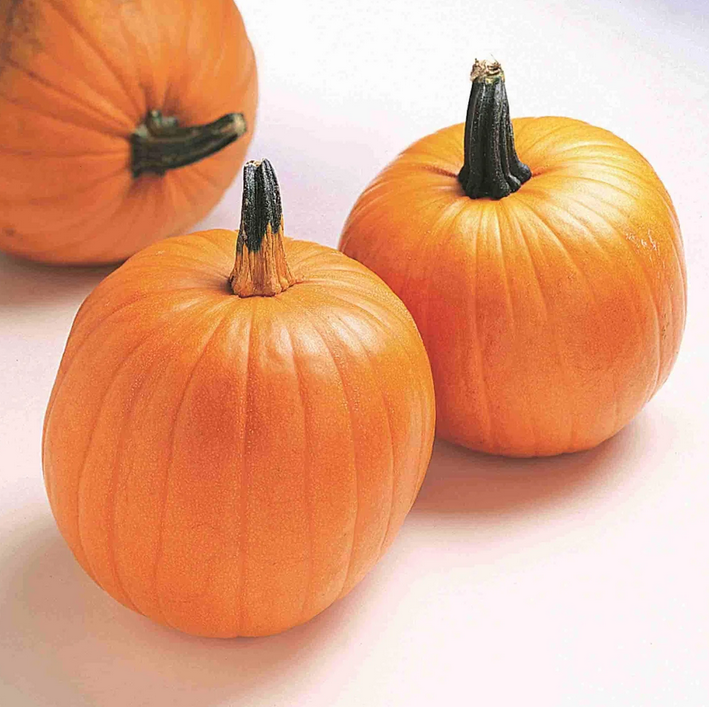 Jack O' Lantern Pumpkin – Image Credit: Ferry Morse
Jack O' Lantern Pumpkins should be ready to harvest in 100 to 105 days, and if I plant my Jack O' Lantern Pumpkins today, they should be ready to harvest on October 19, 2023. Perfect. My goal is to plant a bunch of Jack o' Lantern pumpkin seed tomorrow and have a pumpkin carving party. Hmmmm! I'll try.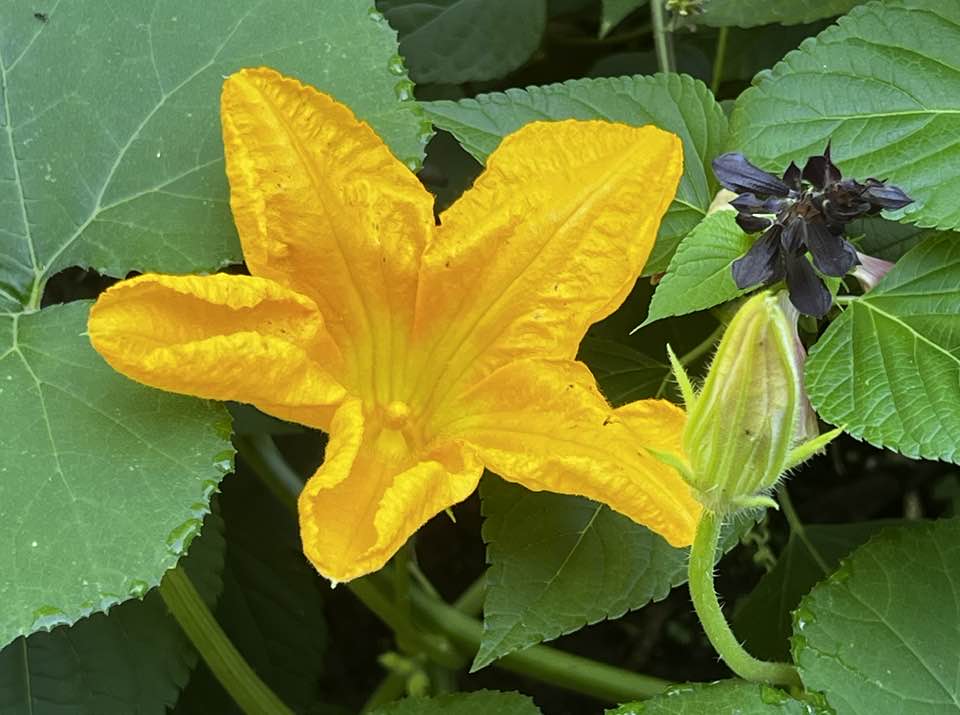 Pumpkin Growing in Jacki Kellum Garden in 2022
But the real pumpkin party starts long before the pumpkins are ready to harvest. Watching a pumpkin grow is a feast.
But Pumpkins are Only Part of Fall Decor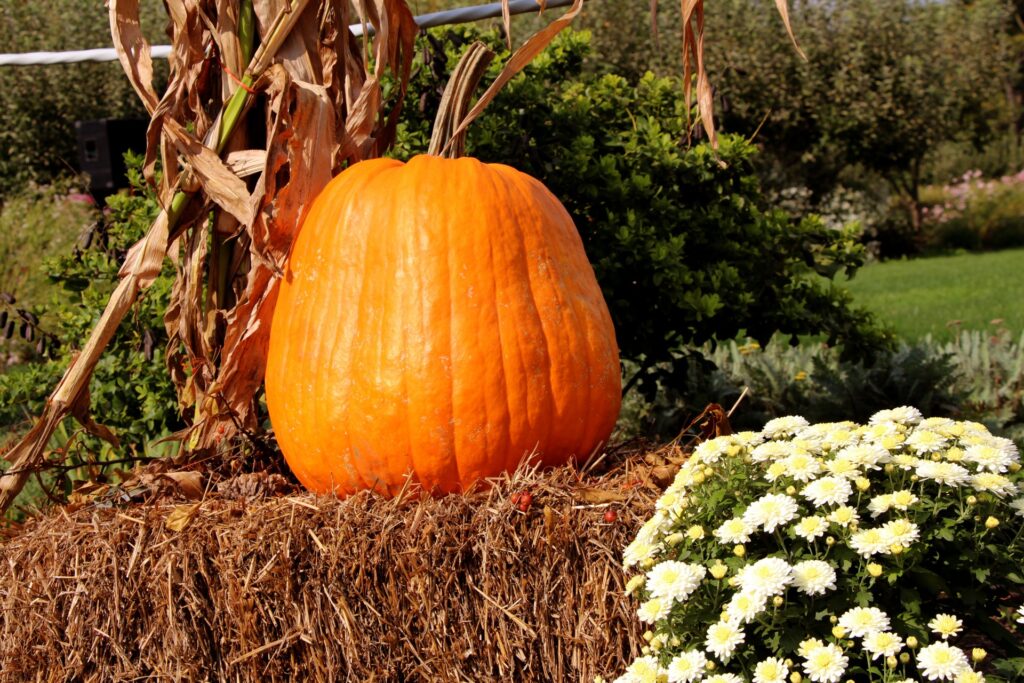 Image Credit: Public Domain
Corn stalks are part of holiday decor, too. It is not too late to plant a little field of corn.
Silver Queen Corn – Image Credit: Ferry-Morse
Silver Queen Corn is ready to harvest in 92 days.
"92 days. By far the most popular white Regular Sweet variety, Silver Queen earns her fame with superior production and unbelievably mouth-watering flavor. These gigantic 8-foot stalks yield a great bounty of 8- to 9-inch ears, each stuffed with crisp, tender, sweet white kernels arrayed in 14 to 16 jam-packed rows." Park Seed

When corn is used for a fall decoration, it is almost always tied into a teepee.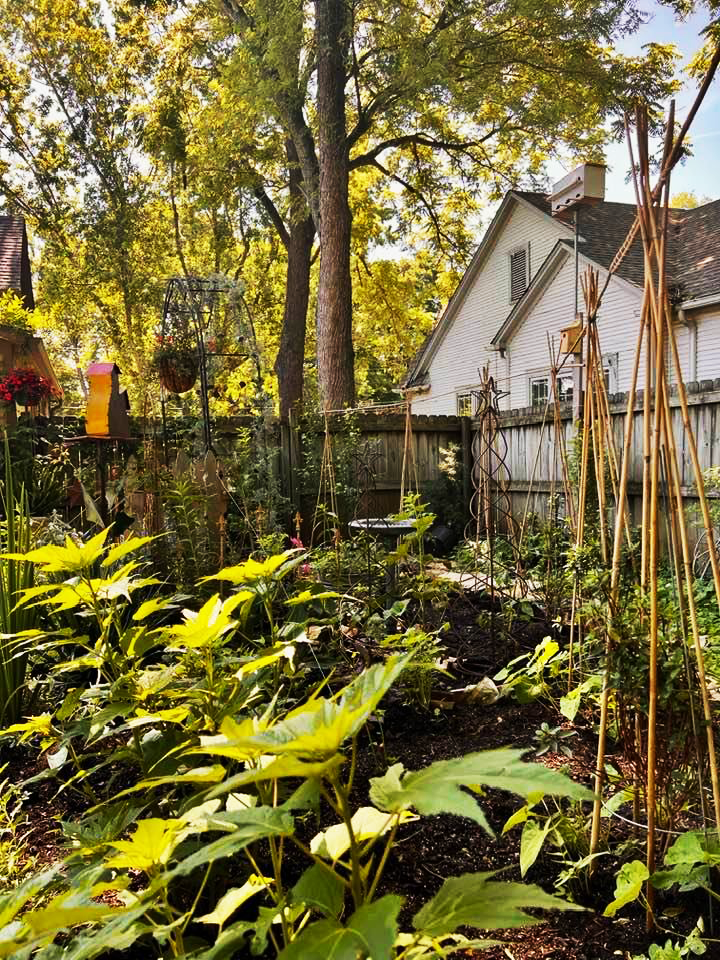 Bean Teepees in Jacki Kellum Garden 2022
I like to start my teepees long before fall actually arrives. I start them early during the garden season and use them to support my green beans and climbing tomatoes.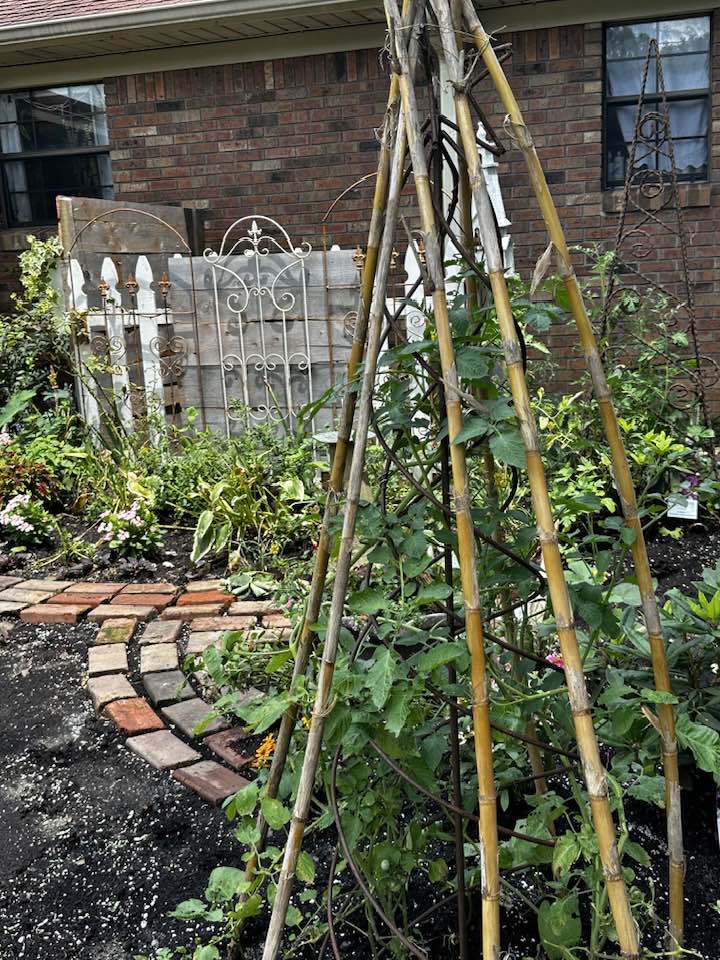 Teepee Planting in Jacki Kellum's Back Garden on July 5, 2022
I started planting the beans for the above teepee on June 9. At that time, I also added some cherry tomato plants that vine. Less that a month later, the teepee is already taking shape. On July 1, I planted mini pumpkins that will also grow up this teepee. Today, July 5, I began a similar teepee for my front garden. It will be just right when trick-or-treaters come to my front door.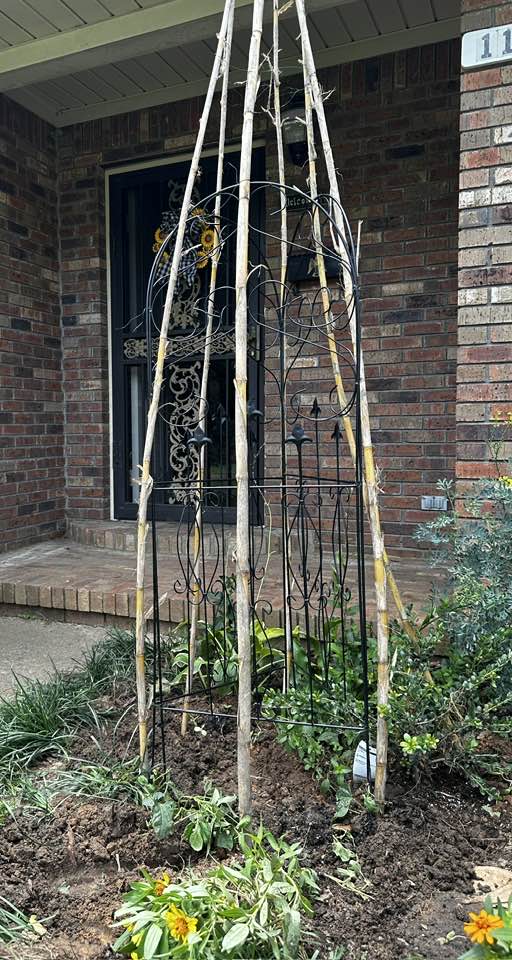 Fall Decoration Teepee Started on July 5 – in Jacki Kellum's Front Garden
On July 5, I transplanted some green beans to this area. Some baby sunflowers are already growing behind this teepee.
Image Credit: Wikimedia
Nothing sings a fall song better than a field of sunflowers.
The Following is The Old Farmer's Almanac list of Last Planting Dates for Zone 7b – Water Valley, MS.
Bell Peppers  Last Plant Date: Jul 12
Broccoli Plant Jul 19  Plant Again Aug 16
Cantaloupes Last Plant Date: Jul 2
Carrots Last Plant Date: Sep 1
Corn Last Plant Date: Jul 22
Cucumbers Last Plant Date: Jul 27
Eggplants Last Plant Date:Jul 12
Green Beans Last Plant Date: Frost Jul 27
Jalapeño Peppers Last Plant Date: Aug 1
Lettuce Last Plant Date: Sep 20
Okra Last Plant Date: Jul 22
Peas Last Plant Date: Aug 26
Potatoes Last Plant Date: Jul 12
Pumpkins Last Plant Date: Jun 12
Radishes Last Plant Date: Sep 25
Spinach Last Plant Date: Oct 5
Tomatillos Last Plant Date: Jul 22
Tomatoes Last Plant Date: Jul 17
Turnips Last Plant Date: Sep 20
Watermelons Last Plant Date: Jul 2
Winter Last Plant Date:Jul 17
Zucchini and Summer Squash Last Plant Date: Aug 1
Grow Your Fall Decorations