---
During the gardening year of 2020, I was busy building raised beds and filling them with soil. I also added several perennials and flowering shrubs to my garden. One of my challenges for next year is to plant a mini pumpkin garden, and I'll build it according to one of my favorite of BHG's garden plans:
http://www.bhg.com/gardening/plans/vegetable/easy-childrens-vegetable-garden-plan/
Only yesterday, I pulled the withered bean vines away from my iron obelisk, and today, I plan to run Christmas lights around it, but for next summer, I plan to add mini pumpkin vines to the Scarlet Runner Beans that were glorious here during 2021l
I'll also grow some of my heirloom Heavenly Blue morning glories on that obelisk: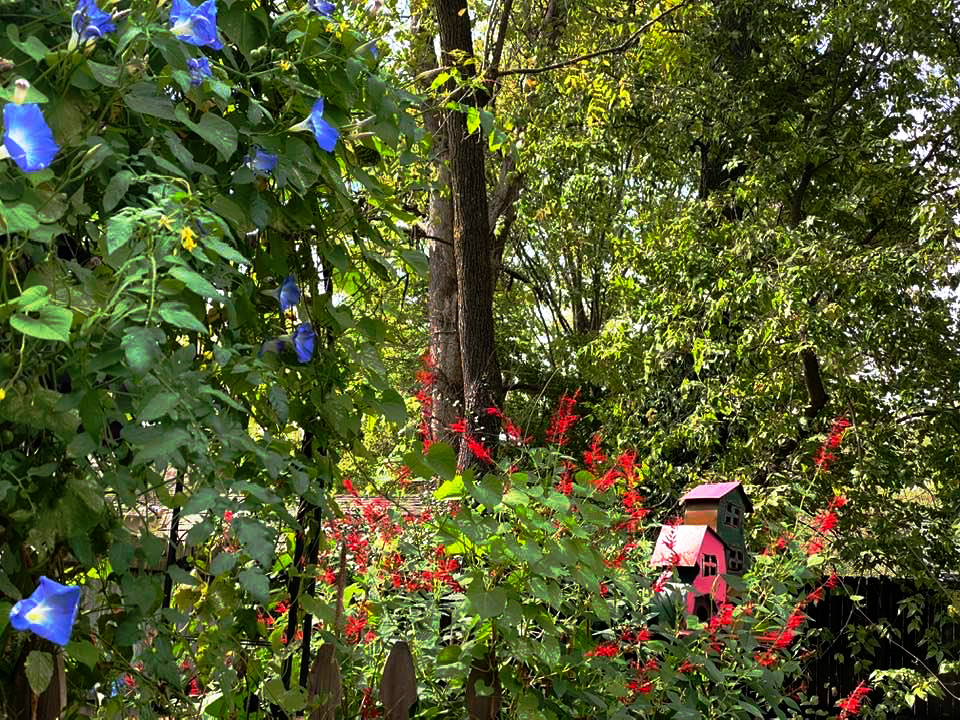 But this week, I began to consider what I would do with all those mini pumpkins.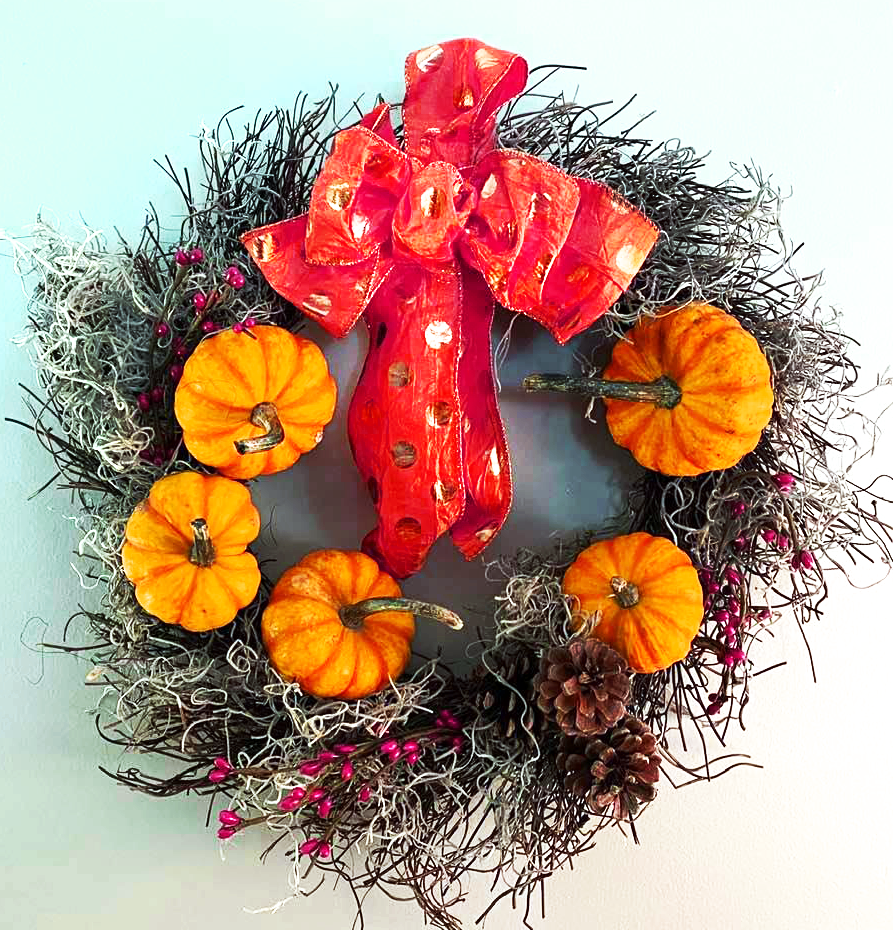 Autumn Wreath – Jacki Kellum Created with Real Mini Pumpkins
For years, I have wondered how people attach mini pumpkins to wreaths.
I like a natural look, and I avoid as much of hot gluing as possible. Ultimately, I used heavy floral unwrapped stem wire to attach the pumpkins.
I ran the stem wire through the bottom of the pumpkin,
And I twisted the ends of the wire throuh gaps in the grapevine wreaths. To firmly anchor the pumpkins, I twisted the wire tightly on the back of the wreaths. I snipped off the excess wire.
I hide as much of the wire as possible.
I added some Dried Flowers and Spanish Moss  to the following wreath: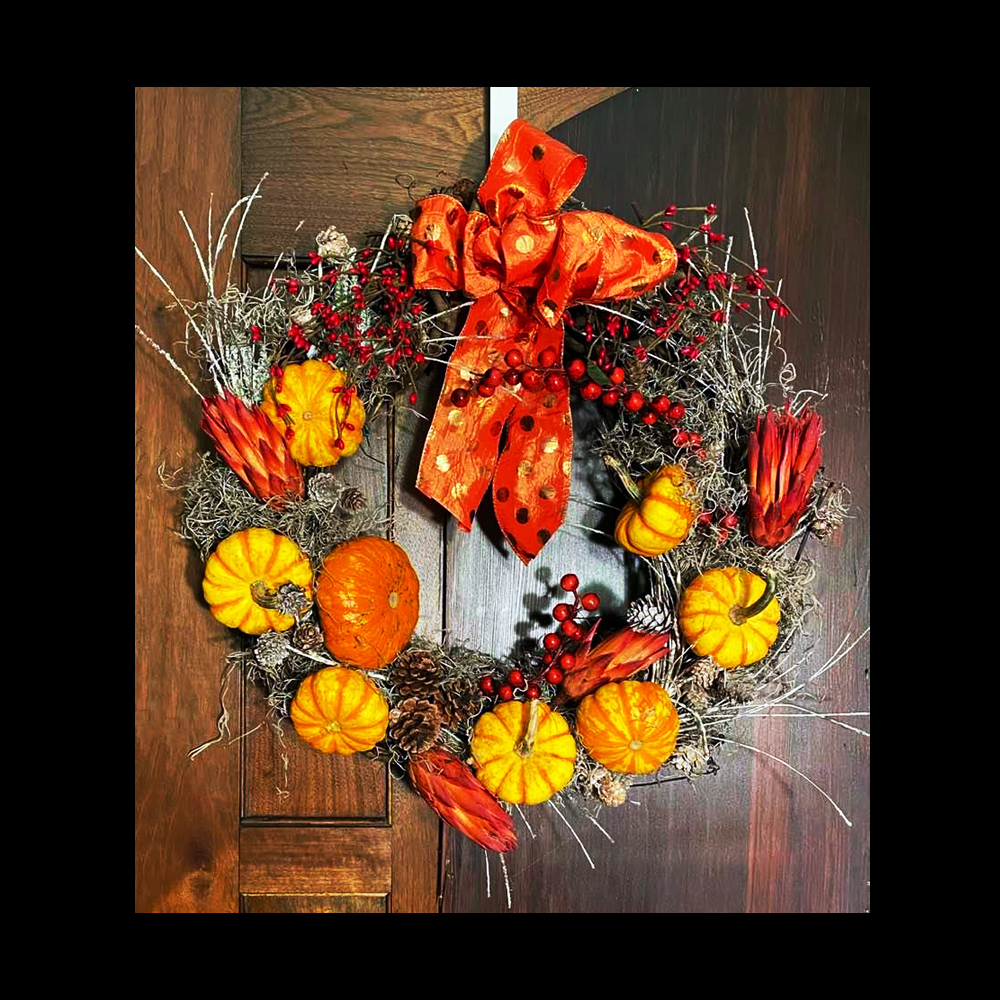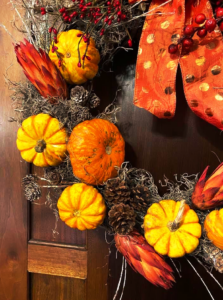 The Mini Pumpkin Obelisk That I'm Planning for My Garden Next Year & What to Do with A Crop of Mini Pumpkins