---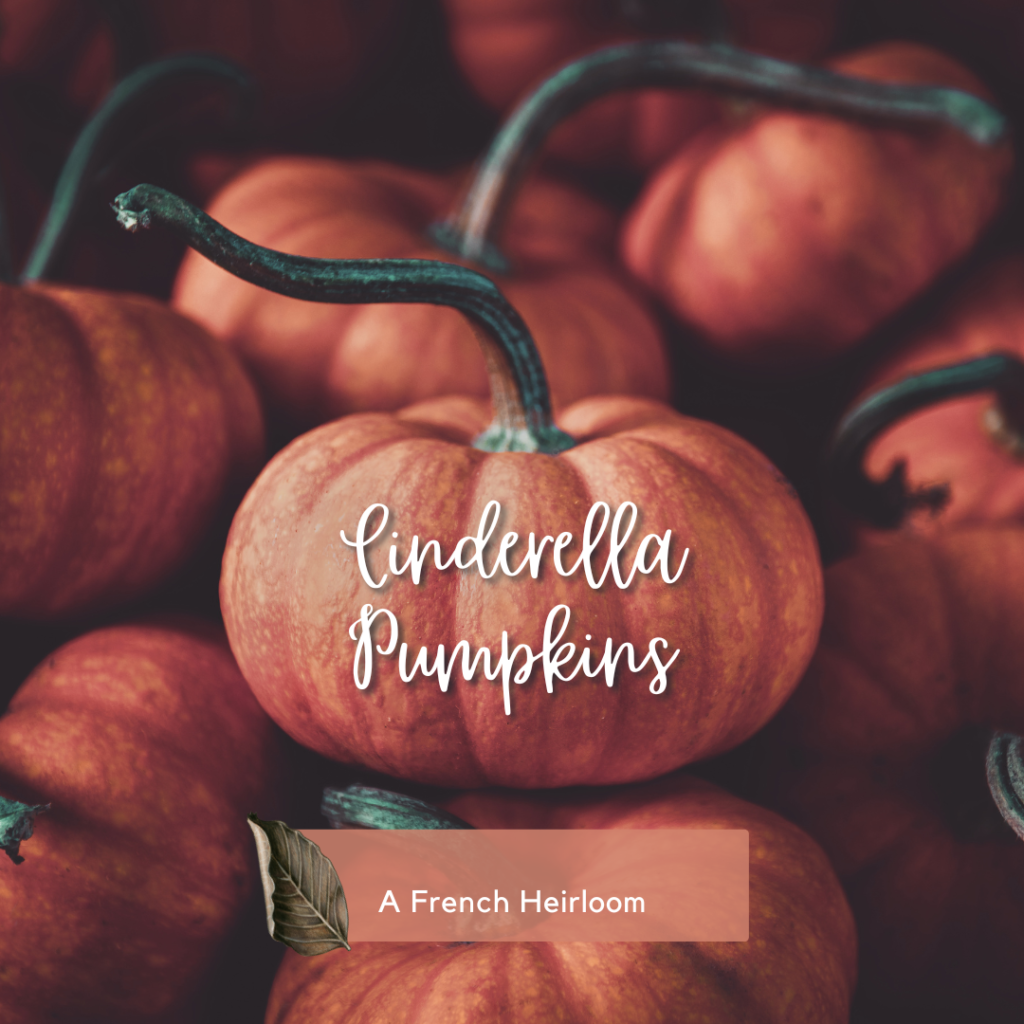 Cinderella Pumpkins add a bit of autumn magic to the garden.
No doubt, that magic is rooted in the bezillion times that I have watched the Fairy Godmother turn a pumpkin into Cinderella's magical carriage.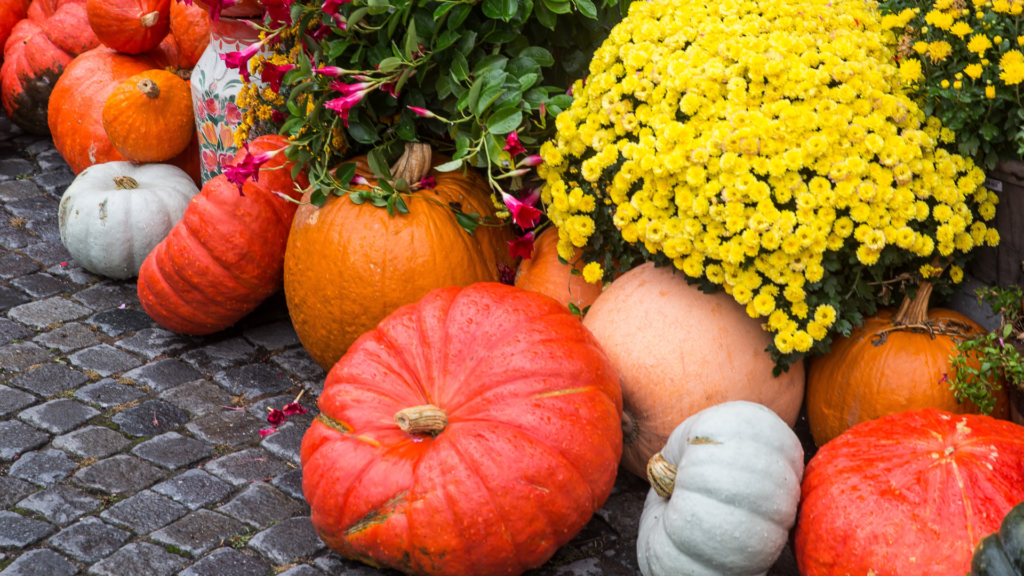 Pumpkins grow in all sizes and shapes. The Cinderella pumpkins are flat pumpkins that are dark orange. Not all flat pumpkins are Cinderella pumpkins.
Fairytale Pumpkins are also flat, but their coloring is a lighter and tanner orange.
The above is an image of a Flat White Boer Pumpkin
a) Flat White Boer: just like the name says, it's white and it's flat
b) Snowball: a round, white pumpkin
c) Musquée de Provence: a traditional variety from Southern France
d) Jarrahdale: a blueish-grey Australian heirloom
e) Long Island Cheese: so named because it looks like a wheel of cheese
f) Baby Blue Hubbard: a cross between a Buttercup and a Blue Hubbard
g) Buttercup: you can't see from this angle, but this guy has a fun lighter green cap on its underside
h) Casperita: these little ones are often only used as decoration, but now you know you can eat them, too
i) Honey Nut: the adorable, single-serving sized version of a butternut
Edible Winter Squash
j) Tromboncino: this can be harvested at any time; prepare it like summer squash when it's younger and like winter squash when it's more mature
k) Small Red Kuri squash (a Japanese variety; tear drop-shaped with rich golden flesh) and a Golden Nugget (the larger one; the sweet orange flesh is best enjoyed after a month or more of storage)
l) Sweet Dumplings: these are white and green striped, but change to butter-yellow and orange striped if stored
m) Small Sugar pumpkins: this is the type to try making your pumpkin purée with
Image Credit and Descriptions from Food52 
Cinderella Pumpkins – French Heirlooms – Inspiration for Cinderella