---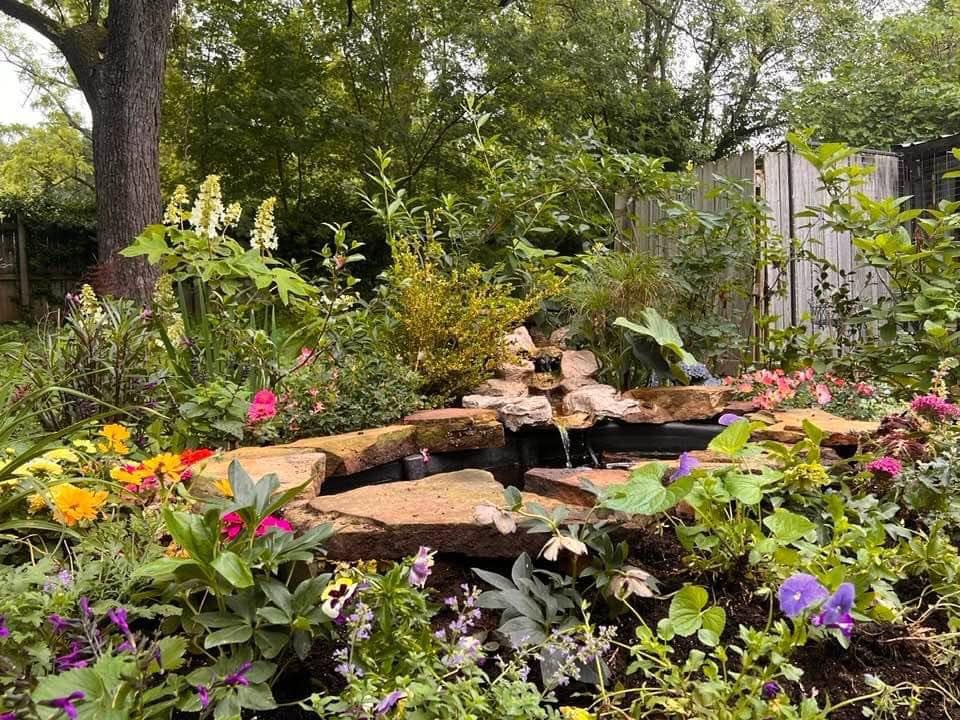 Waterfall in Jacki Kellum Garden – May 22, 2022
In this post, I'll tell you how I transformed a stock tank from Tractor Supply into a Garden Pond and Waterfall.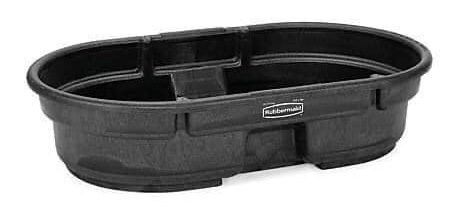 Rubbermaid  Structural Foam Stock Tanks, 50 gal. Capacity, 4243-00-GRAY [it looks black]
Poly stock tank has 50 gallon capacity
52 in. x 31 in. x 12 in.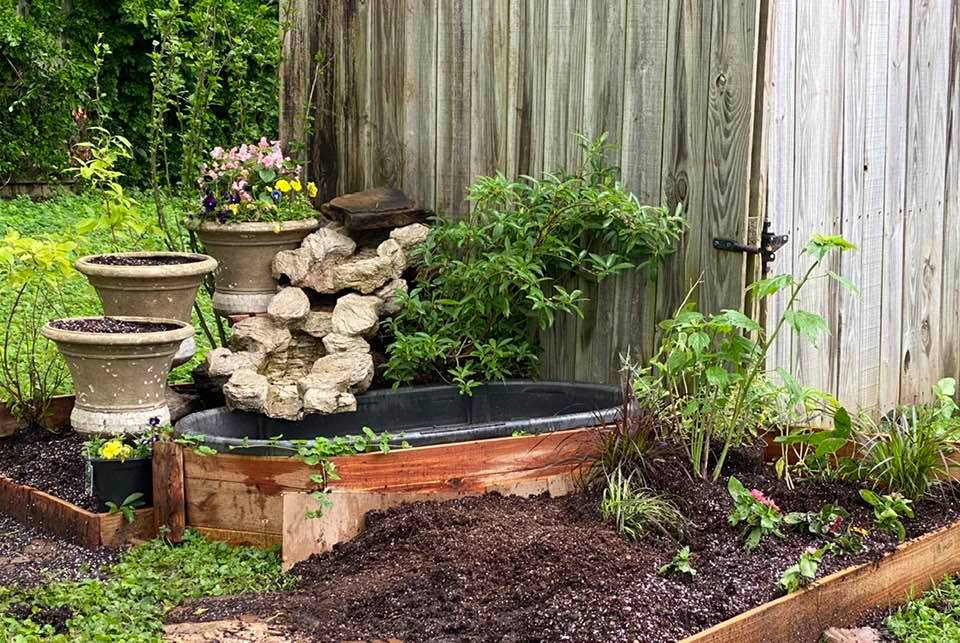 The original site of this waterfall [above photo] was too far away from my house. This year, I moved the pond closer so that I could hear the water rippling. In my opinion, sound is one of the main benefits of a garden waterfall. The above photo does show the wooden retaining wall that I built around the Rubbermaid stock tank.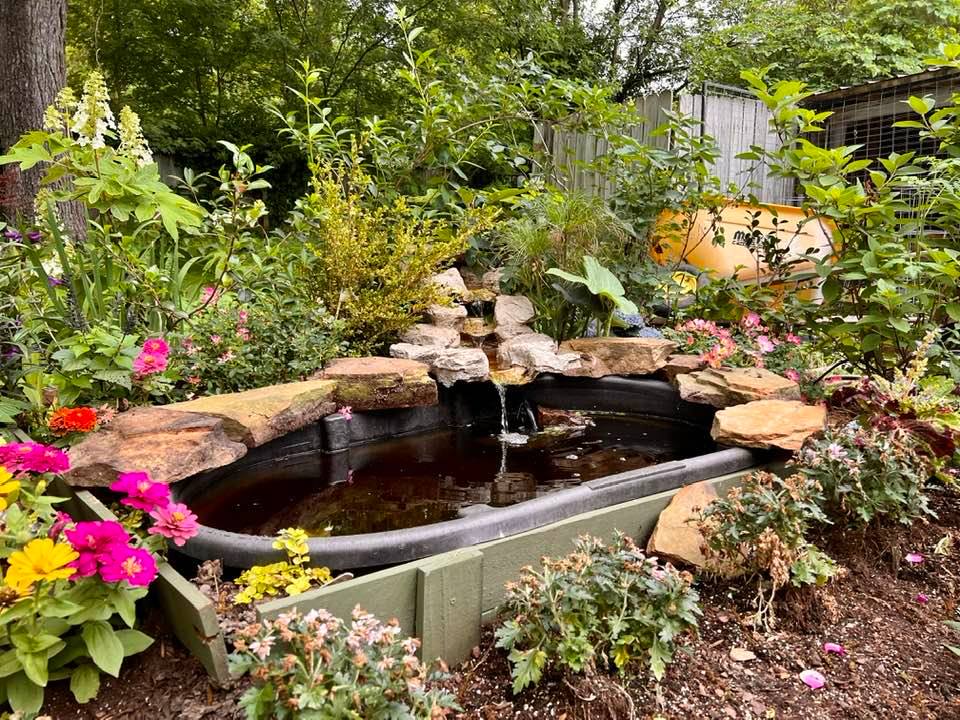 I began by creating a series of raised beds that are nested in a type of pyramid. In doing this, I have created a berm–or a raised area in my yard. I planted things on all sides of the berm. I want the plantings in front to stay short. I don't want them to prevent my seeing the water. The plantings in the back are taller.
To support the stones, the soil must be as tall as the pond. This provides a flat area to place the rocks. The berm is on top of a raised bed, and the frame of the raised bed helps hold the soil in place. The plantings also help prevent erosion of the soil.
Behind the pond, I planted 2 oakleaf hydrangeas, 2 quick-fire hydrangeas, a forsythia, a pink honeysuckle shrub, a Hollywood juniper, and more. The forsythia is the lighter green plant that is arching over the top of the waterfall and the pink honeysuckle is the dark green plant that is arching in the other direction–creating a type of arbor.
Check out how the waterfall improved the look of the raised bed where I moved it: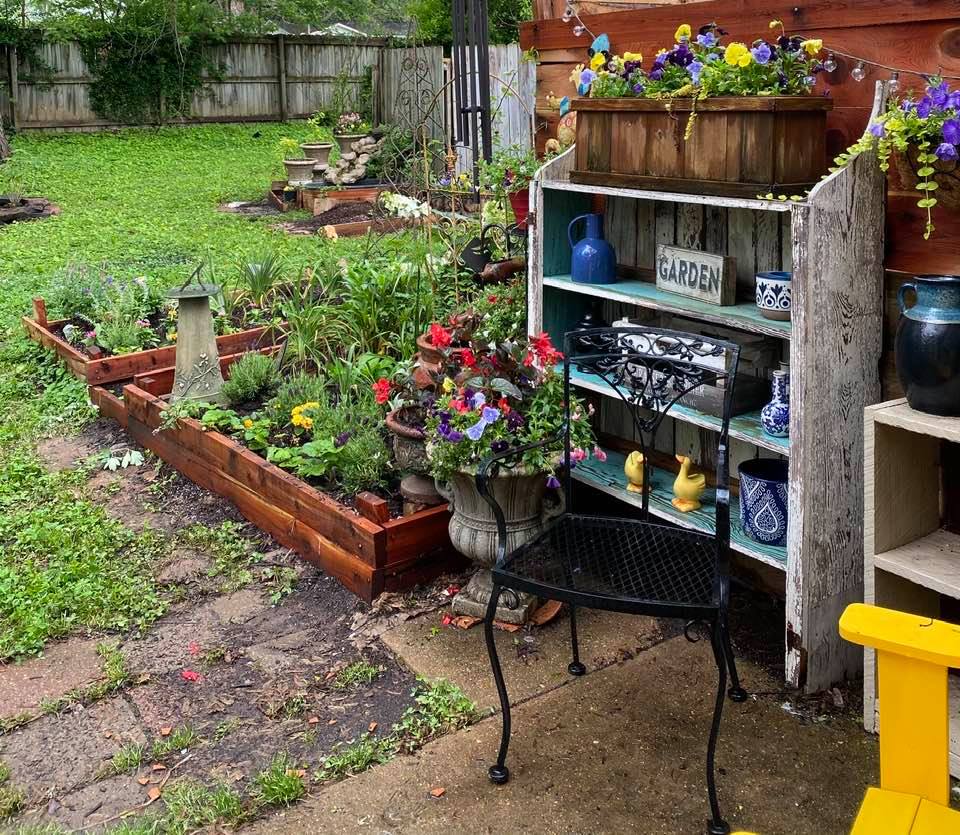 The above photo shows the area before I moved the waterfall.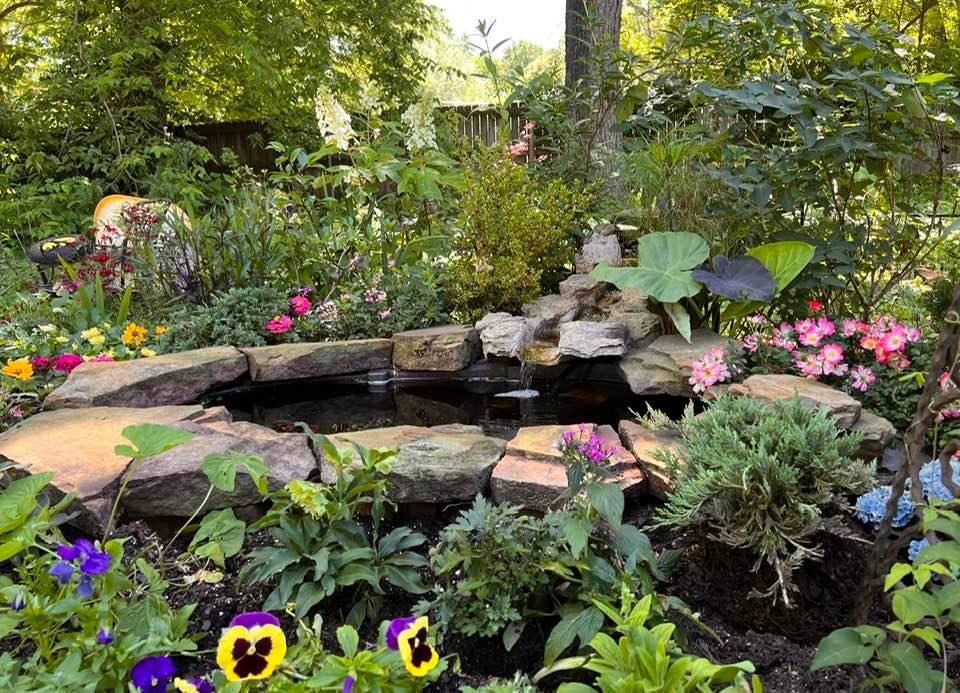 How to Create a Garden Waterfall and Pond from a Tractor Supply Tank