---
Over the past few years, I have cultivated a taste for coleus plants. I grew up during the 1950s, and I do not remember that the coleus plants of my childhood were as vividly colored as they are now. The coleus plants of the 50s seemed to be browner.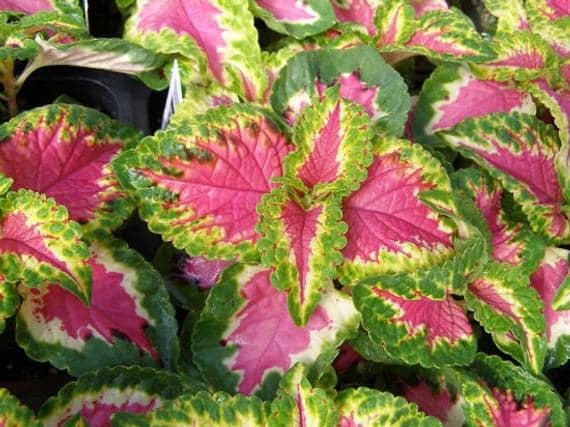 Wizard Rose Coleus – 2010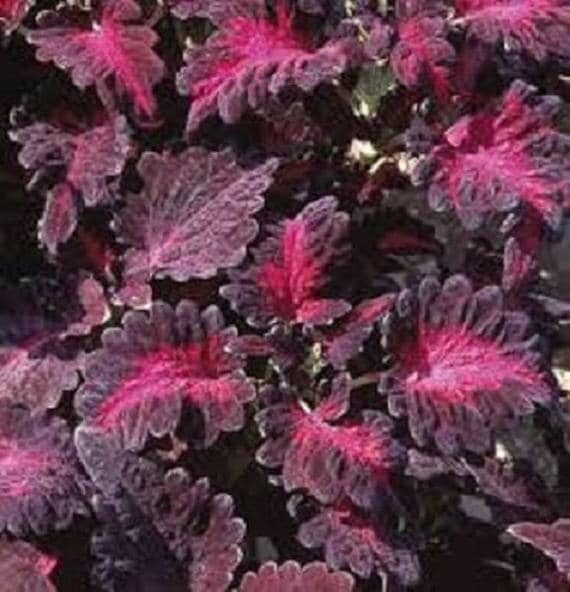 Black Dragon Coleus – 2021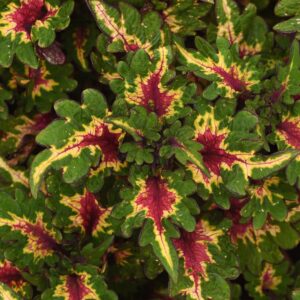 Coleus Pinkplosion – Image Credit White Farms
You will not detect anything brown in the coleus plants above. Wizard Rose is a brilliant pink with tones of green. Pinkplosion is a bit darker than Wizard Rose. Black Dragon is a gorgeous variety of magentas, maroons, and purples. All are outstanding plants.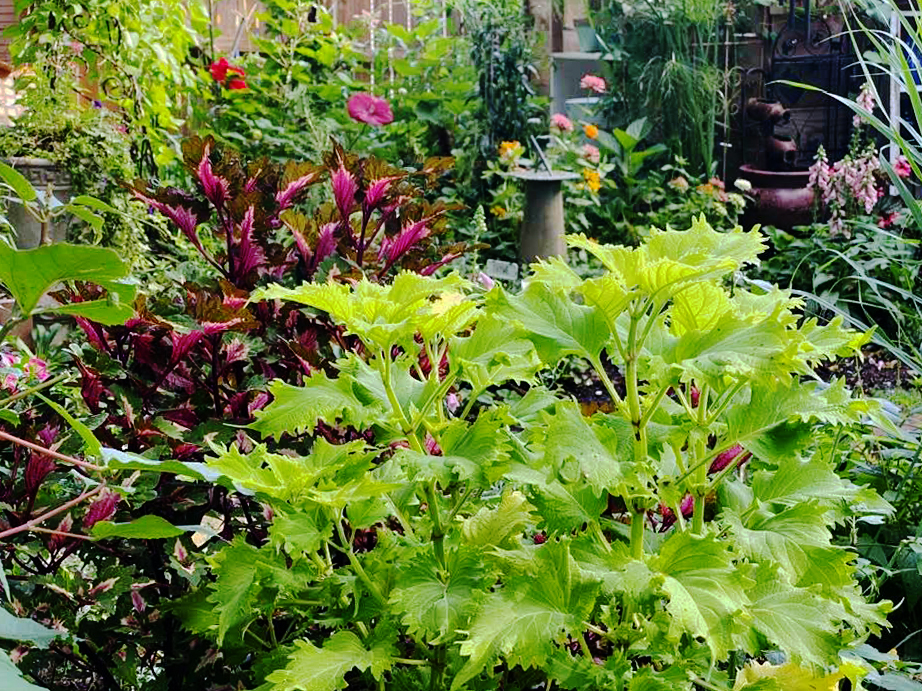 In the above photo, you also see a lime green coleus. Its name is Limelight. I believe that the pinkish coleus is Pinkplosion.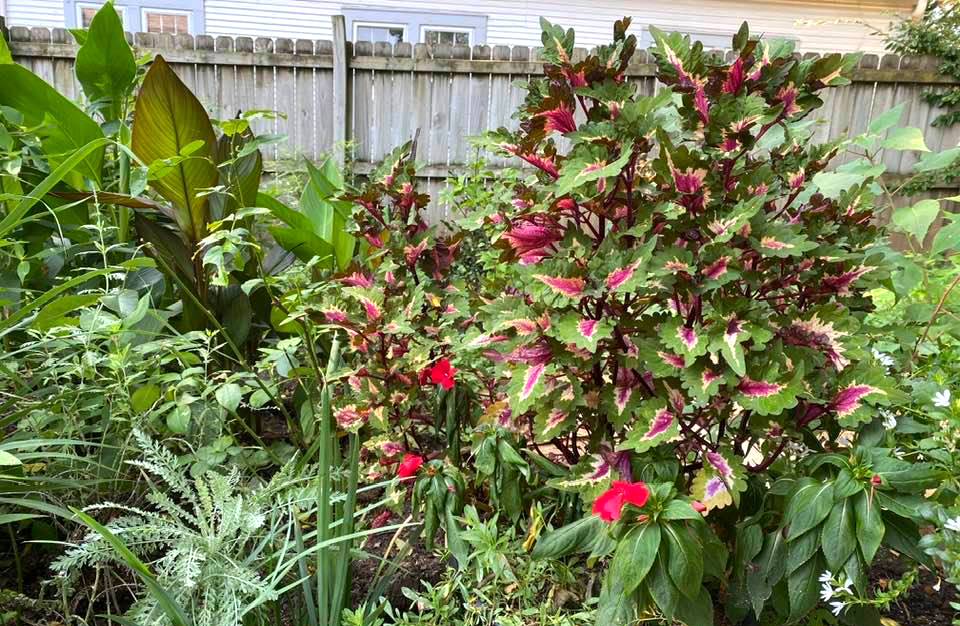 Coleus in Jacki Kellum Garden
Coleus plants are also called Painted Nettles, and painted they are.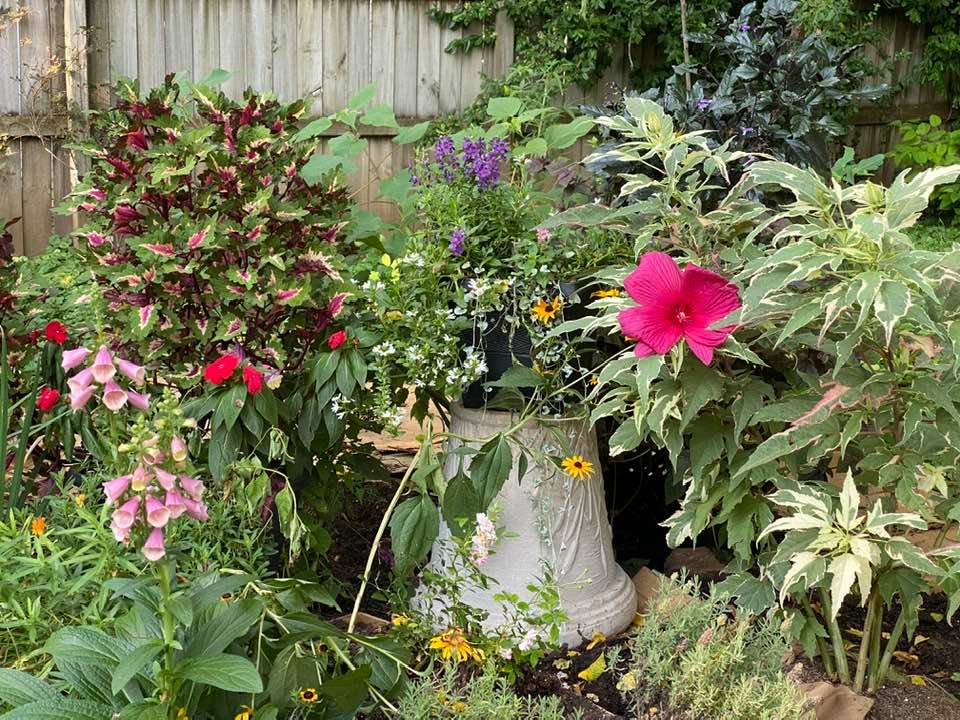 Hardy Hibiscus Summer Carnival Near Coleus in Jacki Kellum Garden
I am not trying to confuse the issue, but this year, I discovered the hardy hibiscus plant Summer Carnival that has coleus-like foliage. I placed my coleus plant near Summer Carnival to facilitate the comparison of the leaves,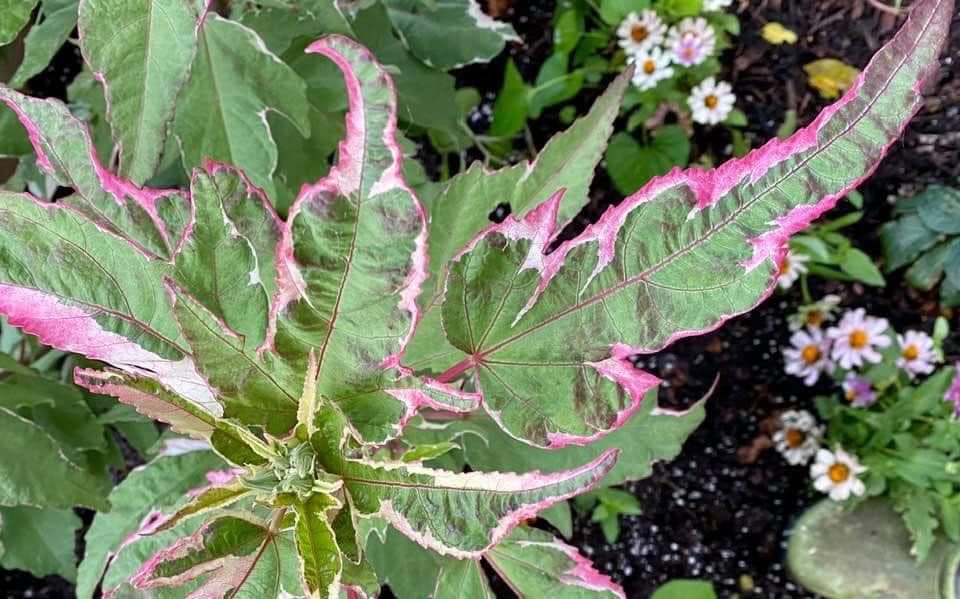 Foliage of Hardy Hibiscus Summer Carnival in Jacki Kellum Garden
Again, hardy hibiscus plants and coleus plants are not the same.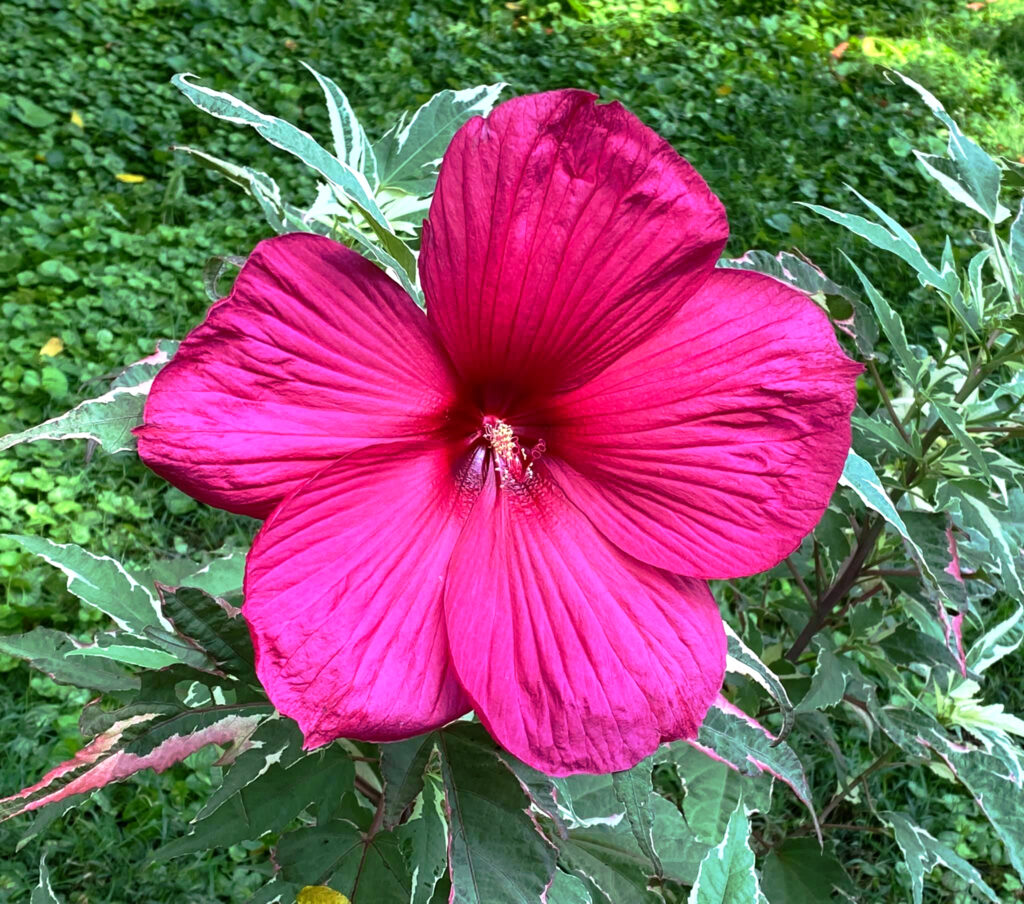 Summer Carnival has massive, 7″ blooms, and Coleus plants only produce a few small blossoms toward the end of their seasons.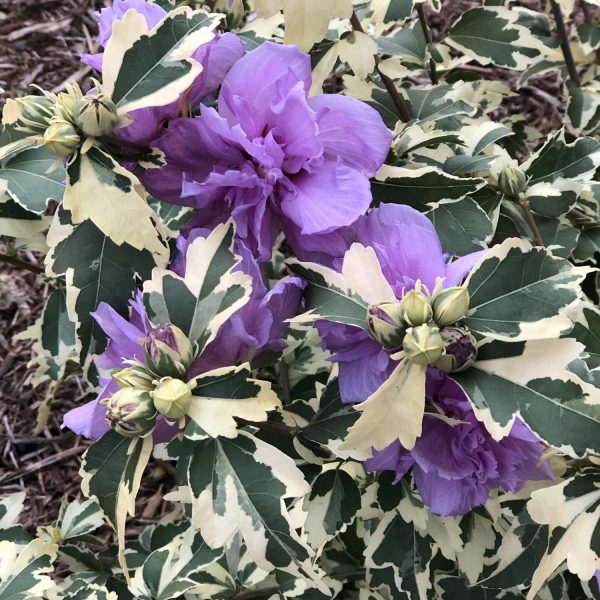 Hardy Hibiscus Sugar Tip – Photo Credit Garden Crossings.
I have discovered that there are a few other varieties of hardy hibiscus plants with variegated leaves, and next year, I hope to add others of them to my garden, too.
Coleus plants are similar to the old, traditional nettles of English lore, but they are not exactly the same.
Dead Nettle – Photo Credit Proven Winners
Photo Credit American Meadows
Dead Nettle is a small, ground cover. In the above photo, you see it circling the green and white hosta plants. There are several varieties of lamium similar to the Purple Dragon. Some of the lamium plants can be invasive, but again, Coleus or Painted Nettle and Dead Nettle are not the same Nettles that I've seen mentioned in the lore of old England.
Nettle
Culpepper talks about Nettle in his book The Complete Herbal that was published in 1653:
Wikipedia says the following about the distinction between Nettle and Coleus plants:
"Coleus scutellarioides, commonly known as coleus, is a species of flowering plant in the family Lamiaceae (the mint or deadnettle family), native to southeast Asia through to Australia. Typically growing to 60–75 cm (24–30 in) tall and wide, it is a bushy, woody-based evergreen perennial, widely grown for the highly decorative variegated leaves found in cultivated varieties.[2] Another common name is painted nettle,[3] reflecting its relationship to deadnettles (Lamium species), which are in the same family. (True nettles and their close kin are in the family Urticaceae.)" Wikipedia
Wikipedia names the following as some of the varieties of the coleus family that have gained the Royal Horticultural Society's Award of Garden Merit::
Note: None of the following images are mine. I found these photos through Google Images.
Black Prince Coleus
China Rose Coleus
Combat Coleus
Crimson Ruffles Coleus
Gay's Delight Coleus
Henna or Balcenna Coleus
Juliet Quartermain Coleus
Lord Falmouth Coleus
Picturatus Coleus
Pineapplette Coleus
Pink Chaos Coleus
Redhead Coleus
Royal Scot Coleus
Focus on Coleus Plants, Sometimes Called Painted Nettle