---
August 29 Sunday – Church In My Garden Today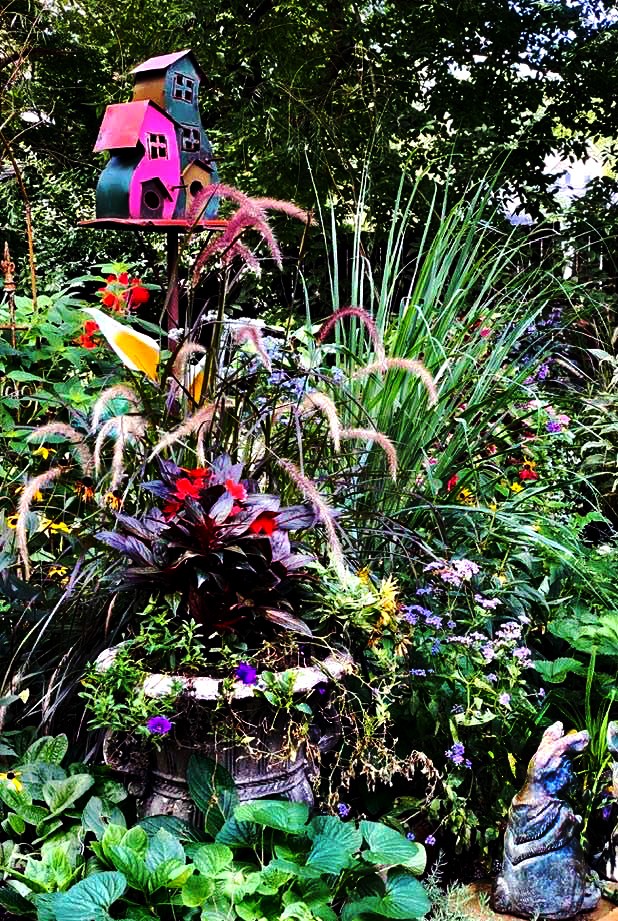 The grasses are arching above the places where the perennials had bloomed only weeks ago. The Purple Fountain grass is darker than most of my garden now, which is still a lush, verdant green. Like icing on its cake, feathery festoons topple from the tips of each spire of the fountain grass. Some of the tufts are purple and some of them are yellow, but all of the clusters bend a little lower than the spikes which hold them, and in their bendings, their plumage echoes the bowing of the blades of the grass around them. The Purple Fountain grass looks as though it is lowing its head for a morning prayer, and I can think of no better church than this–a church that celebrates the gifts that God provides for us in nature.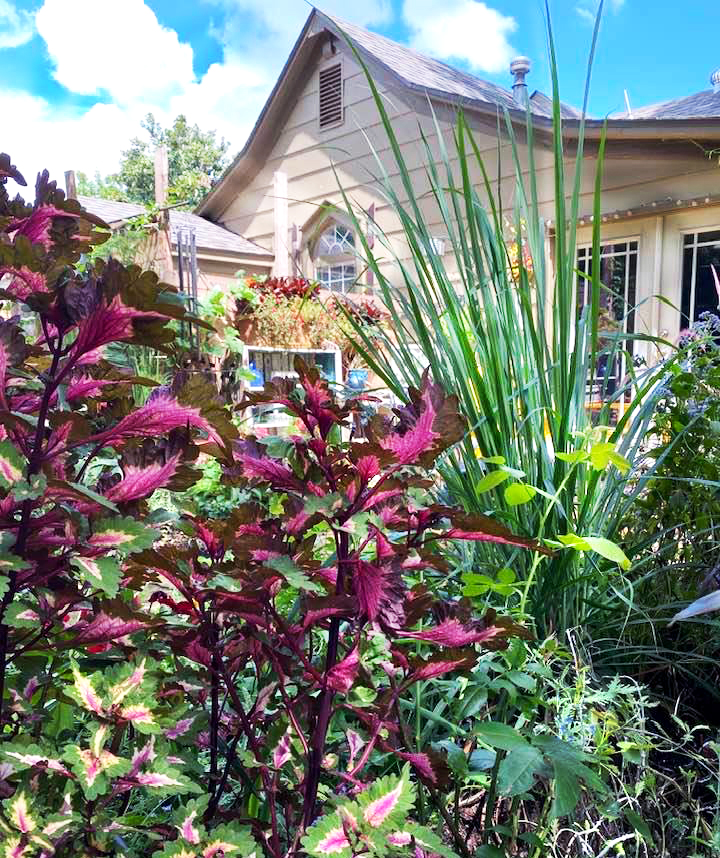 The bright green Lemongrass does not bend. It does not yield. As it streaks defiantly into the late summer sky, it is a conqueror. The heat has not brought it to its knees.
Two grasses – different — but in the way that they rise above and preside over many of the other plants in my garden, they continue to be a credit to the ground from which they sprang.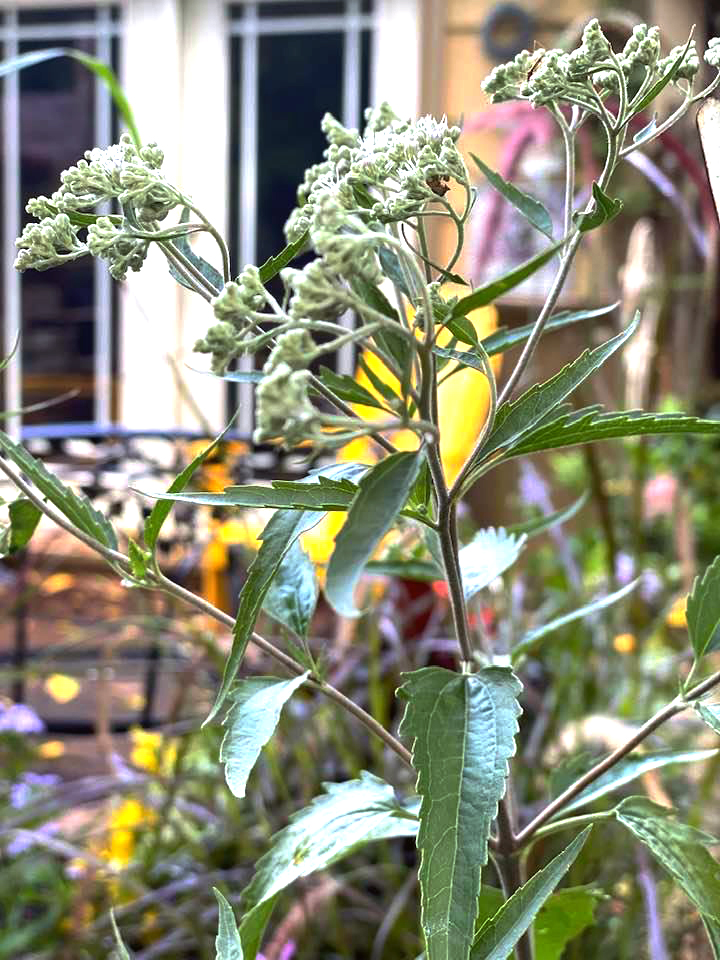 The boneset grows a little lower than the ornamental grasses, and yet, the boneset still rises above most of the rest of my perennials. many of which are dozing now.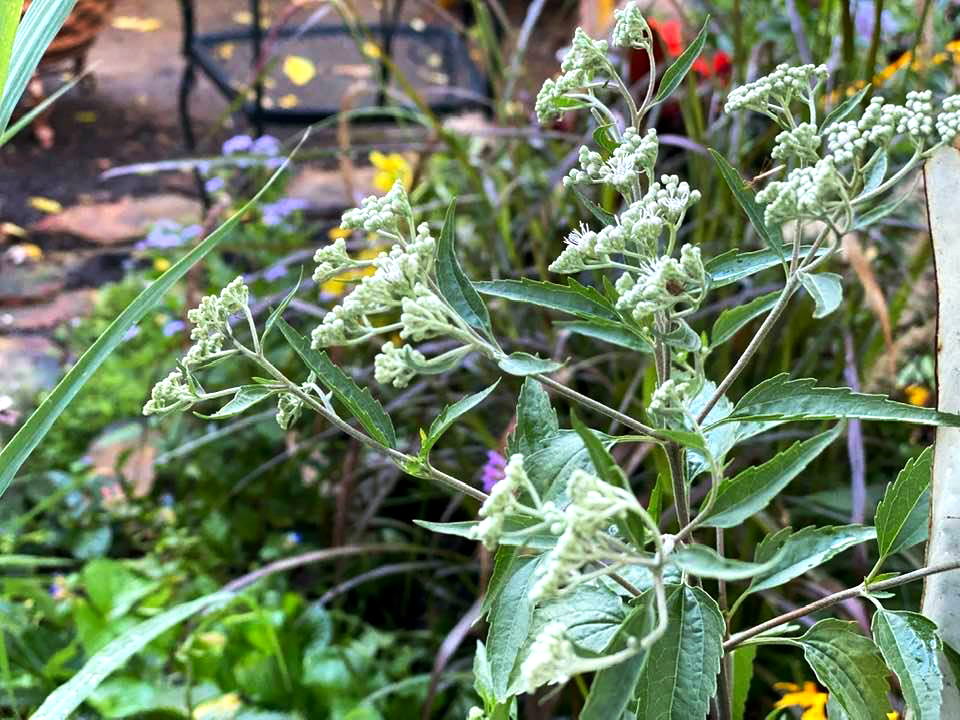 With its delicate sprays of tiny white blossoms, the boneset reminds me a bit of Queen Ann's Lace, and I cannot tell you how many times that I have tried to encourage Queen Ann's Lace to sprinkle itself throughout my garden.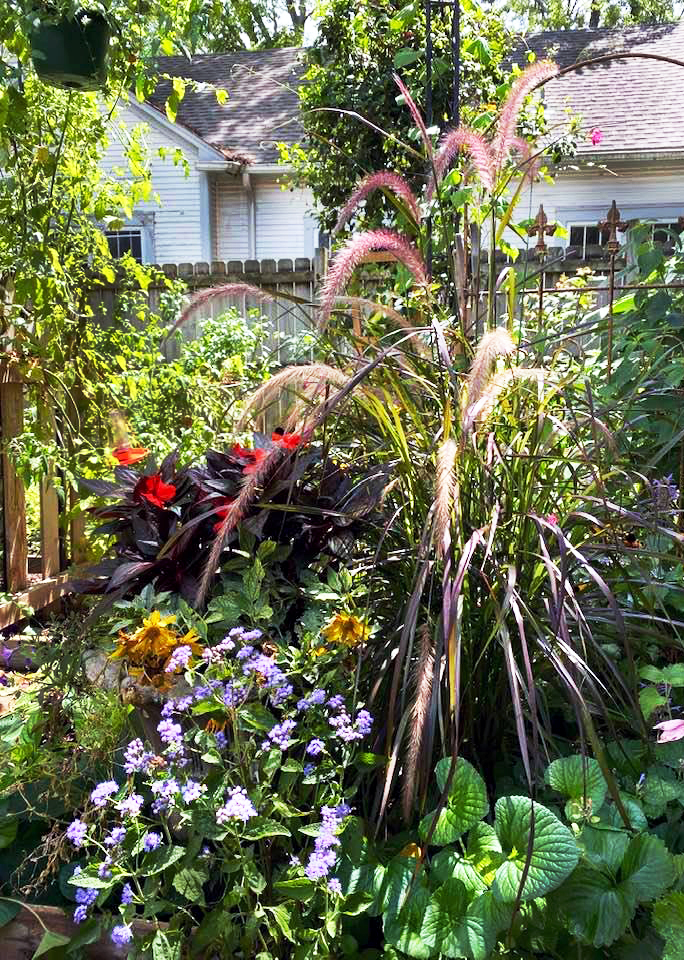 :Late summer is the season of Mist Flower, which is a native species of Ageraturm. The lavender blue of mist flower is one of my favorite of all the colors in my garden, and nothing frames the purplish tones of mist flower more eloquently than the golden yellow of Rudbeckia or Black-eyed Susan, which is still blooming, if only for a bit longer.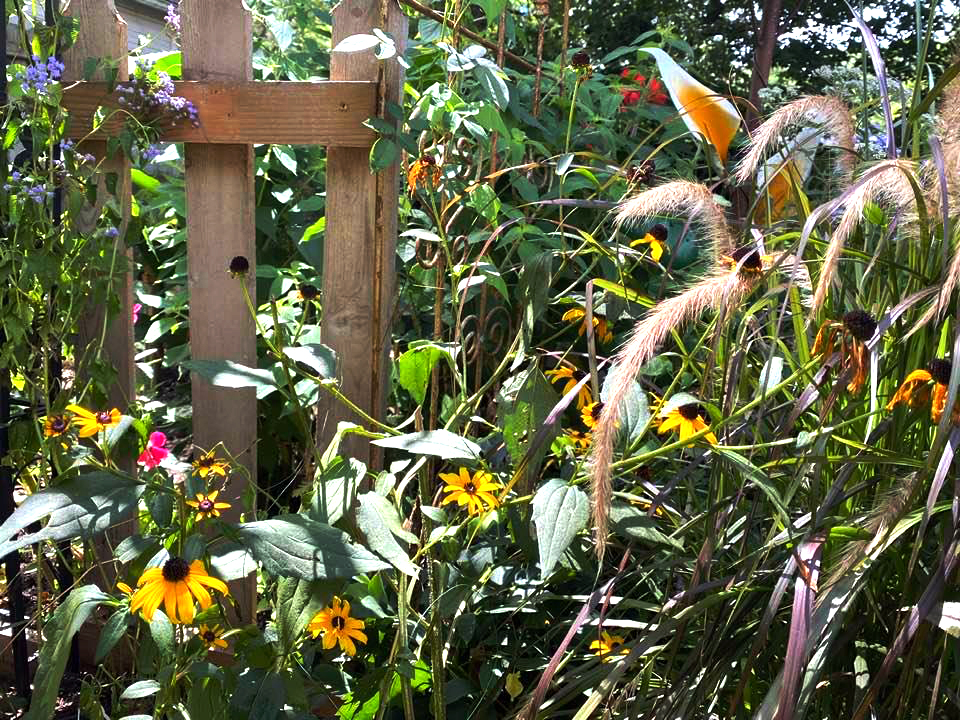 The rudbeckia has almost sung its last song for this year in my garden. Now, most of Susan's flowers are nothing more than brown balls of dried seeds with a withered petal hanging on, here and there.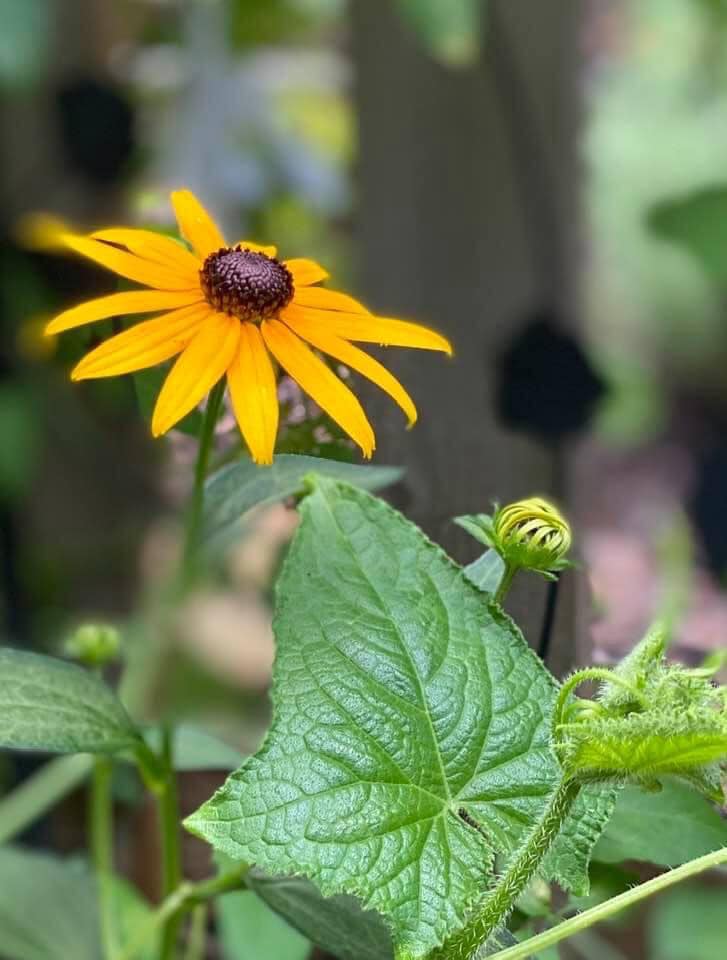 During most of the hot summer, however, the rudbeckia has worn its petals like a crown, and that should be the case. Black-eyed Susan is the Queen of my late summer garden.
As I finish writing this, rain drops begin to fall, and I begin to scurry toward moving inside, but first, I must add that this much-needed rain is the perfect benediction for my worship today. Thank you, God, for the rain that regenerates us from the heat and that makes our gardens grow. Thank you, God, for my garden. And thank you, God, for this day.
—————————————————————————–
Today, I have begun what I hope will become an almost daily habit. I have begun sitting outside and writing about what I am seeing and hearing in my garden. It is part of my endeavor to be more Mindful and to live more in the moment.
Church In My Garden – August 29, 2021 – Jacki Kellum Garden Journal