---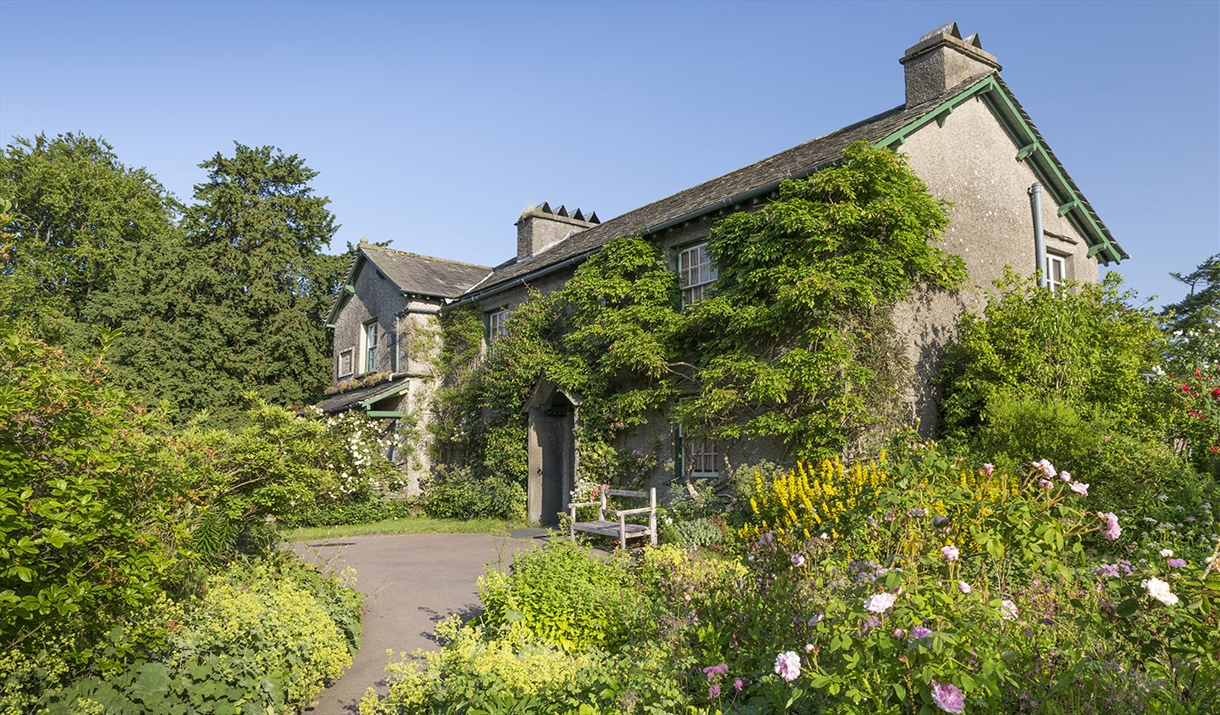 Hill Top Farm, Which Was Once Owned by Beatrix Potter
Image Credit: Visit Lake District Cumbria
Hill Top Garden – Image Credit of the National Trust
A special place
"Hill Top was never a traditional home for Beatrix. It was more a life-sized doll's-house that she filled with treasured objects – apt for a woman who herself admitted that she 'never grew up'.  She never lived here full time, though. When she married local solicitor William Heelis in 1913, she bought Castle Cottage, a larger home over the road, in which to enjoy married life. She invited family, friends and guests to Hill Top, but the house was always entirely her own. As such, it is the most personal monument there is of one of the last century's greatest illustrators and storytellers.
"Hill Top unleashed Beatrix from the shackles of her middle-class Victorian upbringing. Like many children of her class, Beatrix, born in 1866, suffered a cloistered childhood. Tucked away in the third-floor nursery of 2 Bolton Gardens, London, she grew up with only her brother Bertram for close company. Her mother discouraged friendships with other children, saying Beatrix and Bertram would 'catch germs'.
"As she grew up, Beatrix was increasingly left to her own devices. Art and observing nature were her solace. She later wrote in one of her letters:
It is all the same, drawing, painting, modelling, the irresistible urge to copy any beautiful object which strikes the eye.

"

– Beatrix Potter
The following video is a priceless glimpse into the house and garden at Hill Top Farm. It also shows how several of Potter's paintings and book illustrations were directly inspired by features at that farm and garden.
National Trust
Image Credit Wikimedia
Image Credit Wikimedia
Hill Top is a 17th-century house in Near Sawrey near Hawkshead, in the English county of Cumbria. It is an example of Lakeland vernacular architecture with random stone walls and slate roof.[1] The house was once the home of children's author and illustrator Beatrix Potter who left it to the National Trust. It is a Grade II* listed building.[2][3] It is open to the public as a writer's house museum, shown as Beatrix Potter herself would have known it. Wikipedia
Background from Wikipedia
Hill Top once belonged to Beatrix Potter, the children's author and illustrator known for the series of small format Peter Rabbit books. Potter bought the house and its 34-acre (14 ha) working farm in 1905 as her home away from London and her artistic retreat. She left the house to the National Trust upon her death in 1943. The house, farm and nearby villages feature in Potter's books, The Tale of the Pie and the Patty-Pan, The Tale of Tom Kitten, The Tale of Jemima Puddle-Duck and The Tale of Samuel Whiskers or The Roly-Poly Pudding.
The farm was managed by John Cannon. The wing on the left was built by Potter for Cannon and his family in 1906. The Tale of Jemima Puddle-Duck was dedicated to his children, Ralph and Betsy, who appear in the illustrations, as does their mother.
Beatrix Potter's Garden at Her Hill Top Farm in Cumbria, England