In 2015, I planted a Bloodgood Japanese Maple in my back garden. I planted it so that I could see it from my warm chair in my sunroom, after the temperature had dropped and being outside in my garden was not as much fun as it was a month before. Intellectually speaking, I knew that my tree would grow and that my favorite spot for sun-loving flowers would eventually become shady, but my neighbors have a large multi-level house just beyond my garden, and I do not enjoy looking at the backside of anyone's big, white house. Planting trees that will grow relatively tall seemed to be my best defense against my view-stealer. I bought a fairly large maple tree, and the inevitable has happened: my Japanese Maple has grown, and now my favorite place to plant colorful summer flowers has become a bit shady, and I am seeing the writing on the wall. This formerly sunny spot will become increasingly shady. I began looking for something attractive to plant around my Japanese Maple, and I found a plan from Better Homes and Garden Here.
A. Japanese Maple – I planted Bloodgood

Bloodgood Japanese Maple
Slow grower to 15-20 ft. tall, 15 ft. wide. As trees grow, this tree will not grow too terribly tall.
B. 5 Siebold Primroses

Siebold Primroses
Siebold Primroses can be light purple, pink, or white. They grow to be about 30 cm tall, but the plants are not readily available to buy. I have found seeds for these plants but not the actual plants. I'll probably substitute for this plant.
C. Penstemon or Beardtongue
Penstemon plants can have red, pink, or light purple flowers. High Country Gardens says that penstemons need full sun, and for that reason, I am not sure that it is a great choice for a shade garden.
D. 2 Balloon Flowers Platycodon grandiflora
E. 1 Pink Rhododendron
F. 1 Pink Azalea
G. 2 White Azaleas
H. 8 Giant Alliums – Allium Giganteum
Alliums are bulbs, and they reproduce in a manner similar to daffodils and hyacinths. Plant allium bulbs in fall. Allium giganteum grows to be 3′ – 5′ tall.
I. 2 June Hostas
June hosta is a variegated plant that grows to be about 2′ tall.
J. 1 Francee Hosta
Francee hosta is a variegated plant that grows to be about 2′ tall.
K. 7 Forget-Me-Nots
L. 7 Astilbes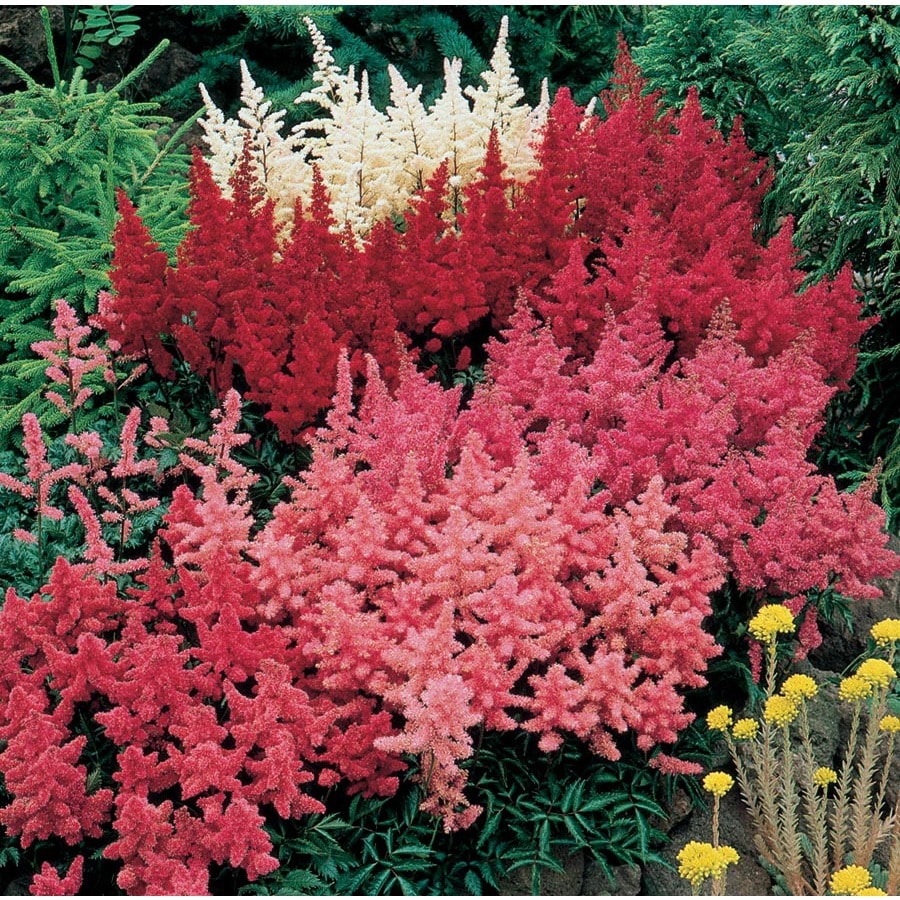 M. 2 Heuchera Sanguinea
N. 1 Purple Hosta
Hosta Purple Palace
O. 12 English Bluebells